Port Solution Based on 3D and Location Technologies
With decades of experience in providing location services to municipal governments, SOUTHGIS has developed an integrated port solution based on 3D and location technologies, to facilitate managing and planning various tasks for port staff.
Features
Inventory Management
Real-time monitoring of inventory changes through web pages or smart phone app interfaces.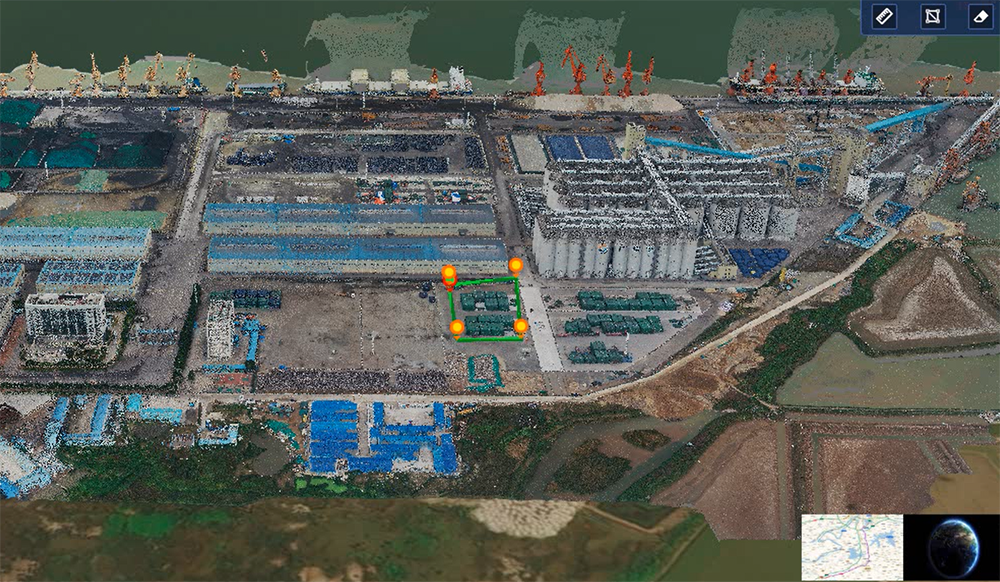 Inventory Location Management
Real-time management of the adjustment of inventory location based on cargo label bar codes.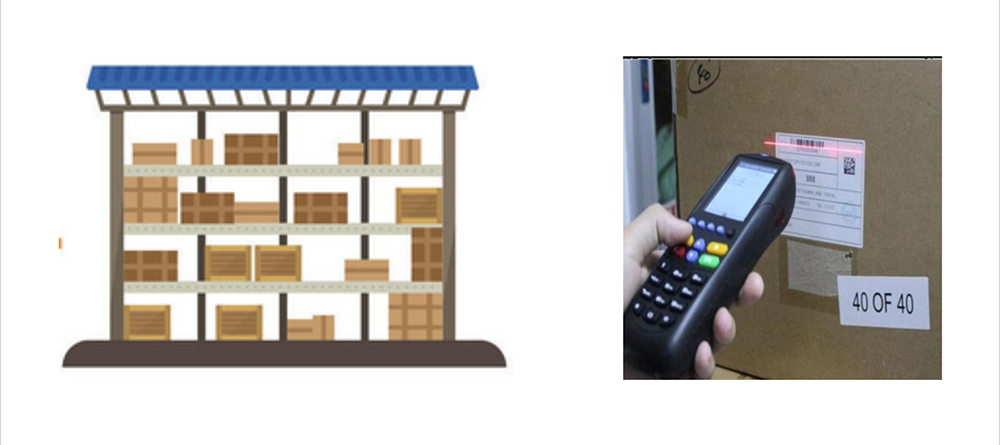 3D Video Fusion
The video contents are accurately matched and merged with static 3D scene in the port area, enabling the display of video and the scene synchronously.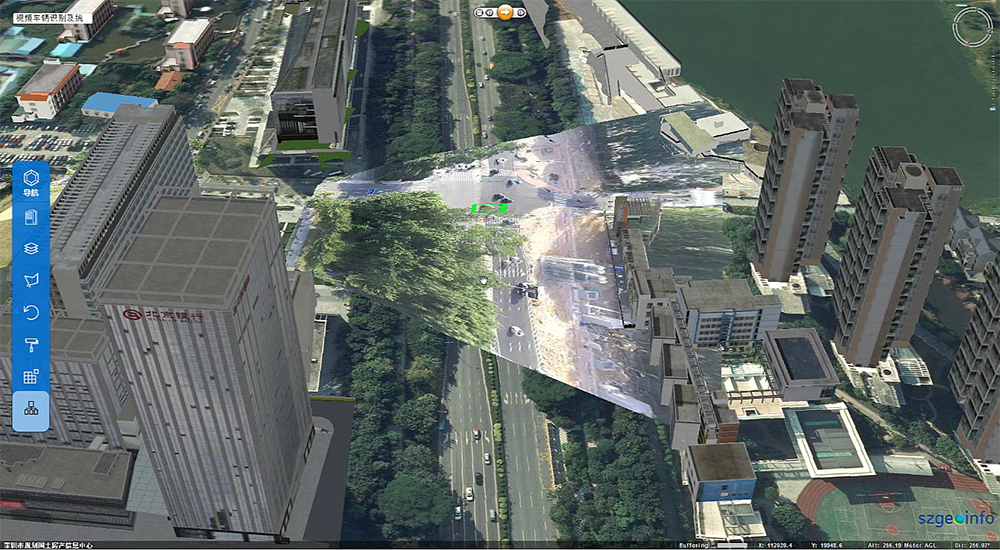 Working Vehicle Management
Real-time monitoring of the locations and tracks of working vehicles with on-board positioning equipment.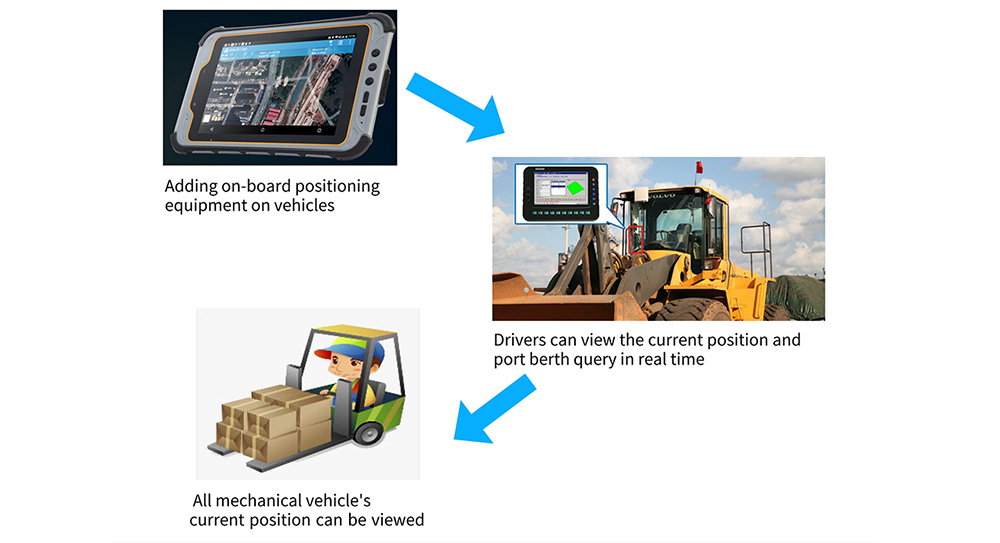 Self-driving Vehicle Routing
Predicting road condition ahead to avoid obstacles for self-driving vehicles, as well as providing intelligent routing and scheduling.

Applications
Applications
Port Accurate Inventory Management Auxiliary System Based On UAV
● Optimizing the supervision of vehicle positioning, process control and visual management of bulk cargo.
● Providing the decision-making basis for the port management department.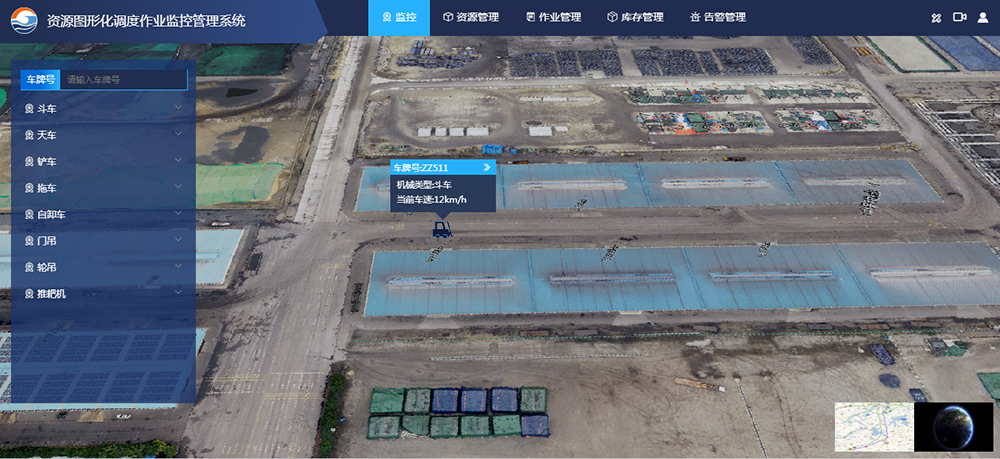 Yantian Port Transportation Vehicles Supervision System
● Realizing the automatic sensing of loading behaviors of vehicles at the berth.
● Reducing the operation cost effectively.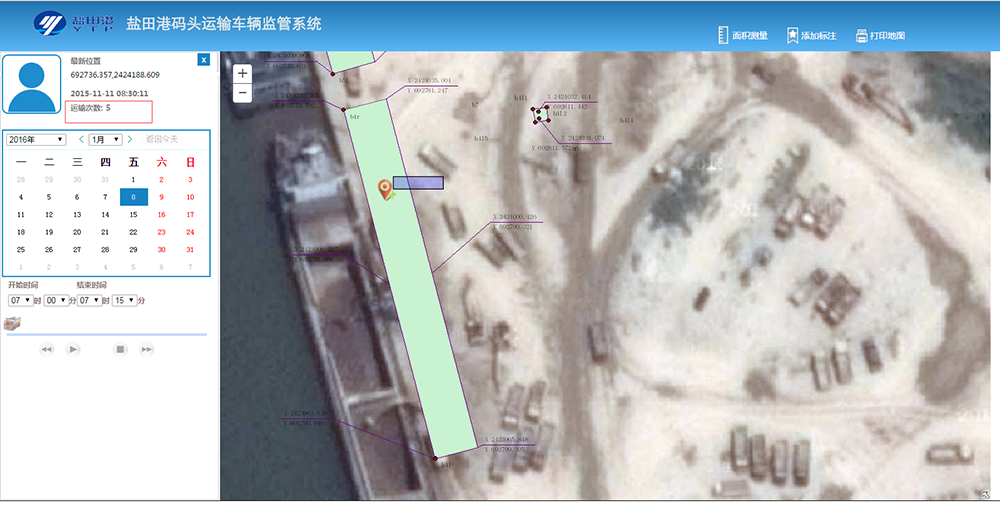 Brochure Download
Download Brochure